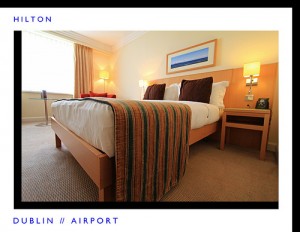 If your bedroom is big enough, you can fit all kinds of furniture in it. Your bed is just the starting point on the top of the list of log furniture that is available in all shapes and sizes.
According to LogCabinRustics.com, the following pieces of furniture are some of the most common that are manufactured with wood logs:
Bed – Whether you are looking for a single, twin, queen, or king size bed, you can find just about any type you want made of wooden logs. Pine, hickory, aspen, cedar, and walnut are all used to construct beds. They offer a fantastic rustic look and will make your bedroom shine as a natural wonder.
Bunk beds – Do your kids have a lot of sleepovers with friends? If so, a bunk bed might be the perfect addition to your home or your vacation getaway in the woods. Log bunk beds are available in a variety of styles and are designed to be extremely durable. They are made with either pine, hickory, cedar, or aspen logs. Because of how sturdy they are, they offer great comfort, and you'll be sure to enjoy a good night's sleep every night.
Nightstand – It's always important to have a nightstand at your bedside to have easy access to whatever you need, whether it's your reading glasses, a cup of water, reading materials, or any medications you might take at night. Log nightstands can include drawers and doors for storage underneath the top of the stand. They come in a variety of colors and designs.
Dresser – You can get a beautiful dresser for your bedroom with anywhere from 6 to 10 drawers for some of the larger dressers. Most log dressers are made with hickory, pine, cedar, or a combination of the these types of wood. You can store all kinds of items in these dressers, including clothes, jewelry, accessories, and so much more.
Chest of drawers – What is the perfect piece of furniture to accompany a dresser in your bedroom? A chest of drawers, of course. These chests are typically designed to stand upright and can include anywhere from two to six drawers or more if you don't mind reaching up high to open the drawers. Draw handles can also be customized to look like a mallard duck, a moose head, a bear, or practically any creature you can imagine if you're looking to stick with the nature theme. The chests are either designed with a finish to look more sleek or are simply sold with an all-natural look.
Dog bed – Give your pooch something special by getting him a log dog bed. These beds are constructed for dogs – and perhaps any pets – of all sizes. They are made with four legs and can include "bedposts" that go above the actual surface of the bed. There are varies types of padding available to put inside these beds.
Use LogFurniture.com if you are planning to purchase one or more pieces of log furniture to complement your home or cabin.