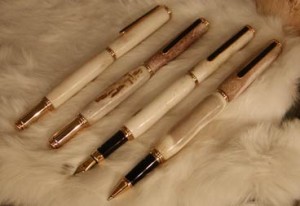 The Mad Moose – Fine Mountain Furnishings & Accessories is a log and rustic furniture outlet that offers fine mountain furnishings and accessories. The Mad Moose sells everything from lighting to waterfalls to animal mounts. Based in the Estes Park area of Colorado, the company has two locations and has been in existence for over 11 years. Check out www.madmoose.com for more information.
Q&A WITH CAL MOORE, OWNER OF THE MADE MOOSE:

What kinds of log furniture does your company manufacture and/or sell?
We sell every type of furniture imaginable for bedroom, living room, kitchen, office, bathroom, bar, game room, etc. It's made from Aspen, Hickory, Redwood and Buckeye Burl, Twisted Juniper, Pine, Beetle-Kill ("Blue-wood") Pine, Antler, Cypress, Willow, and more.
How much do your pieces of furniture cost?
Prices are available on www.madmoose.com. There are hundreds of items to choose from at various price ranges.
What are the most popular kinds of log furniture?
Burley Aspen piece
How did you get into making log furniture?
It's from a history of retail combined with a love of the outdoors, as well as the life of living in rustic homes with rustic decor.
What's the craziest custom request you've had for furniture?
An 18″ wide by 6' tall burley Aspen linen closet
Is there anything else you would like to share about your company?
The Mad Moose has amassed an incredibly diverse stable of artists to create the most unusual and attractive furniture designs around.   And yet they are ever on the lookout for still more of the most fantastical combinations of function and form to capture your imagination.
From antlers to aspen, and towels to games, this store offers the best "one-stop shopping" experience to outfit your whole home!