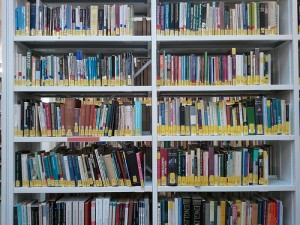 Although the Internet has become a major source of information for log furniture enthusiasts and manufacturers, there are several books available that contain a wealth of information on this subject. One such book is called Build Your Own Log Furniture: Ten Great Projects You Can Build For Fun or Profit.
As the title, you can use this paperback book as a resource to learn how to create your own log furniture just for fun or to make some money. You will soon realize after reading this that it isn't as difficult as it may sound to build your own furniture using logs.
The book came out in 2001 and was published by Cowboy Up Log Furniture, Inc. It contains 160 pages of valuable information on all things log furniture. It includes over 200 pictures and illustrations to guide you through the self-manufacturing process in a step-by-step fashion with clear descriptions and graphics. The best way to learn this process is by seeing how it's done visually, and that is exactly what this book captures.
Some of the items featured in the book include log bed frames, log bar stools, and log benches. The text also describes various finishing techniques and colors to use in order to make a piece of log furniture come to life with true beauty. Various techniques such as the mortise and tenon method, sanding, and drilling are described in simple terms to help the inexperienced log furniture fan become a professional in a matter of no time. Certain tools are recommended as well to simplify the process as much as possible.
The book strives to make readers self-sufficient by offering tips on making log furniture as well as some interesting marketing techniques if you're interested in getting into this industry and making a career out of it. There is no better feeling than learning a new skill and making a creation shine like a sleek piece of log furniture, and you can do just that by studying the information in this book.
The book's authors are Les Smith and Dan Swesey. Smith is a master in the field of building log furniture. He is also a carpenter and artist. Smith started his career as a carpenter building sets for television shows in the 1970s, including shows that starred Sonny & Cher as well as the Osmonds. In the 1990s, Smith began making log furniture on his own and would later teach a class at a school in Colorado on the process of manufacturing this furniture. Swesey is a noted carpenter and log furniture maker as well. The two authors made this book easy to read and understand for furniture enthusiasts of all skill levels.
While using this book as a tremendous resource, don't' forget to also use LogFurniture.com to find even more info on how to make log furniture and the various tools and techniques that are most commonly used.