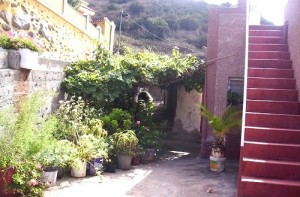 Do you have a large patio behind your house? Does it need to be spruced up a bit with some new furniture? Consider adding some rustic log furniture to turn your patio into an amazing natural wonder for your family, friends, and guests to enjoy. There are plenty of options on this type of furniture, regardless of where you live or what kinds of furniture you already have on your patio. This may include tables, chairs, gliders, and other unique items that will have everyone who sees your patio ooh-ing and ahh-ing over it.
According to TheLogFurnitureStore.com, the following pieces of log furniture are perfect for any patio:
Side table – Many of these side tables (or end tables) are made with cedar. They come in various sizes and colors. Enjoy a cold beverage or an afternoon snack using one of these small tables. Even if you don't want to put much on them, they are perfect for complementing other pieces of log furniture.
Dining table – Get a beautiful log dining table for your patio. These dining tables can be manufactured in a wide array of shapes, styles, and colors. They are available as rectangular or square picnic tables with bench seating or as regular tables with chairs. Nothing is more fun than eating out on the patio when the weather is nice. You can do just that with a sturdy dining table made from cedar, pine, and other types of wood.
Seating – There are so many different options on chairs and seating items when it comes to log furniture for your patio. These include log benches, rocking chairs, settees, sofas, lounge chairs, and even folding chairs. You can find seating items for one person or for a group of people. Various types of fabric and material can be added to this furniture to make it as comfy as possible. You can also use some of these chairs for your log dining table or side tables.
Glider – Glide back and forth in style with a rustic log glider. These gliders are great stress-relievers and are very comfortable when outfitted with soft padding to sit on. Along with a glider, you can also find log swing sets for the kids to enjoy in your backyard.
Make sure to use LogFurniture.com to get all of the information you need to start outfitting your home with some of the best brands of log furniture. There are stores and dealers nationwide specializing in log furniture. All it takes is a little research to find out what you want and where to get it.