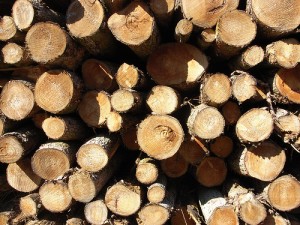 Log furniture is a type of furniture that is made of real wood logs. It is typically designed to have somewhat of a rustic look to it to make it look more natural. Even though you might be living inside your home, it will make it feel like you are camping out in the woods.
A good amount of log furniture is custom-made and designed by hand, according to A Rustic Log Handcrafted Log Furniture website. This means the person who orders it can specify exactly how it looks and how it is put together. Because of this, woodworkers take a good deal of time making it, and it can often cost more than other forms of furniture that take less time to manufacture. However, there are stores and dealers that sell pre-designed log furniture. These pieces are generally cheaper than those that are custom-made.
The following types of furniture have been made using logs throughout various rooms of a house:
– Log bed
– Log dresser
– Log nightstand
– Log mirror
– Log armoire
– Log couch
– Log coffee table
– Log entertainment center
– Log side table, and
– Log bookcase.
– Log dining table
– Log dining chair
– Log hutch
– Log bench
– Log picture frame
A house is not the only location for log furniture. Many pieces are found if office buildings, retail stores, and at other attractions around town, no matter where you may live.
Many people might think that log furniture is a bit outdated, recalling memories from their history classes of Abe Lincoln and his log cabin in the mid-1800s. However, with such a variety of furniture found in homes these days, log furniture fits right in with the rest and offers a unique option to make your home stand out from other houses or buildings.
In many instances, log furniture is much more durable that furniture made with other materials. This means when you purchase a piece of furniture designed with logs, it should last a lot longer, so you will be getting more bang for your buck. You won't have to worry about it falling apart and having to replace it any time soon.
Logfurniture.com is your source for information on log furniture. This blog will be filled with all kinds of info about these furniture items, how they are made, where they are manufactured, and how much they cost. In addition, there will be info about specific local companies that sell this kind of furniture from the site's directory.