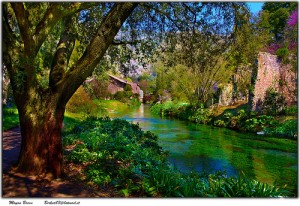 Nature is a beautiful thing. There is nothing like spending some time outdoors when the weather is nice, taking in the trees, plants, animals, and other natural elements that surround us. When it comes to log furniture, you can bring the beauty of nature right into your home.
There are all sorts of furniture with which you can furnish your home or log cabin. But the uniqueness of log furniture makes it a type of furniture that is so different from the typical pieces of manufactured furniture that are commonly found in furniture stores. Handmade log furniture that comes from natural wood that is hand-selected right out of a forest evokes an incredibly natural and outdoor look and feel.
If you have ever been deep inside a forest, you probably know the feeling of being in a quiet, quaint environment that makes you feel like you are getting away from the stresses of life that we all experience from time to time. You can bring this rustic, natural, and colorful environment right into your home by getting log beds, tables, chairs, sofas, and so much more. It's also nice to be able to show off some of your furniture to family and friends who come to visit. Their eyes will be gazing at these rustic pieces of furniture that literally take your world outdoors without actually being outside. From the naturally occurring knots and bark on the logs to the feeling of knowing that your furniture came from the nature, log furniture gives off so many senses that you can't get from any other kind of furniture.
Not only is log furniture nice to look at, but also it is built to be sturdy so that it will hold up for decades to home. Cedar and pine are some of the most durable types of wood and are used to make all types of log furniture for both indoor and outdoor use. A chair is an example of a furniture piece that likely gets a lot of use. Having a log chair will last for a long time, whereas other materials used to make a chair do not have this long lifespan. Just by looking at log furniture, you can tell how durable it is – and how it will save you time and money that you'd otherwise have to spend for brand new items.
If you want furniture that looks beautiful and evokes a soothing, rustic atmosphere, you should definitely look into getting some log furniture. Use LogFurniture.com for lots of resources on different types and where to find this type of furniture.