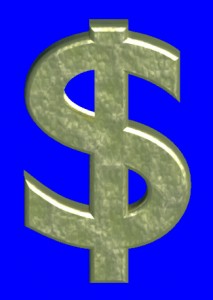 When it comes to making a purchase, you should always take into account the price of what you plan to buy. This goes for buying log furniture as well. Because of how many log furniture companies and manufacturers are out there, you will find that there is some variation in the prices of different log furniture pieces.
Here is an overview of how much some of the more popular pieces of log furniture cost according to LogFurniturePlace.com, which sells lots of log furniture pieces:
Log beds – LogFurniturePlace.com has sells a variety of log beds made in different sizes with different kinds of wood. The site lists prices on these beds anywhere from $300 up to about $3,000. Beds made of cedar and hickory tend to fall within the lower price range, while beds made with barn wood tend to be more expensive. Beds are perhaps the most varied type of log furniture, especially when it comes to the prices of them. If you shop around, you can get a beautiful log bed for a reasonable price.
Log dining tables – Dining room tables made with logs typically cost  several hundred dollars. You can find a nice dining table for less than a thousand dollars, but some run well over $1,000. If you buy a set with a table and chairs, you will usually be able to save money on a package deal. In addition, when compared to prices of dining tables that are made with other materials, the prices of log tables are very similar and offer a rustic addition to any log cabin or home in the woods.
Cabinets – Cabinets can be placed in the kitchen, in the bathroom, and in other rooms where storage is needed. Medicine cabinets for bathrooms run from $200 to about $600, although the prices may vary depending on how large the cabinets are and how many doors or drawers are included in them. Base cabinets for the kitchen may cost between $200 and $400. Upper cabinets, which are usually larger, are typically more expensive.
Rocking chairs – A log rocking chair is a terrific addition to any bedroom, living room, or patio. Rocking chairs are very reasonably priced, many of which are available for between $100 and $200.
Keep in mind that custom log furniture, as with custom-made furniture of all varieties, generally is more expensive than log furniture that has already been manufactured.
Be sure to visit LogFurniture.com for all of your log furniture information needs. Using this site as a resource for shopping around for log furniture will help you find the best prices on this furniture.