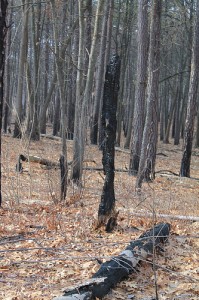 Despite the fact that the Internet is packed with information and resources on log furniture, there are also a number of printed books available that offer a large amount of info on how to make log furniture. It's much easier to look at the photos and diagrams in these books than it is to view them online. LogFurnitureDirectory.com lists the following books as being some of the best resources on this subject:
1. Rustic Furniture Workshop by Dan Mack (Published in 2001 – 112 pages)
This book was authored by a self-proclaimed woodworker who enjoys crafting all kinds of rustic creations, especially furniture and other items for the home. Once you take a look at this book, you will be inspired to get started yourself. It includes tons of tips on how to easily make your own rustic and log furniture by hand. There are photos, diagrams, and step-by-step instructions.
2. How to Build and Furnish a Log Cabin: The easy, natural way using only hand tools and the woods around you by W. Ben Hunt (Published in 1974 – 166 pages)
Even though this book is a bit dated now, it contains a wealth of information that will leave your jaw wide open. The book was actually originally published as far back as 1939 and was updated in 1974. However, it remains one of the only texts still on the market that provides step-by-step instructions on how to build a log cabin and how to make log furniture using manual tools. Even if you aren't ready to start building anything yourself, you can still educate yourself on the relatively simple processes involved in making wood come to life via a log cabin, log bed, or any other furnishing made out of logs.
3. Rustic Carpentry: Woodworking with Natural Timber
by Skyhorse Publishing (Published in 2007 – 160 pages)
This is a very comprehensive guide to woodworking when it comes to using pieces of natural timber. This includes working with logs, parts of tree trunks, twigs, and a variety of other wood pieces. Regardless of what your skill level is, and even if you're just a log furniture enthusiast, this book will give you a lot to think about, especially if you're considering adding some rustic furniture to your home. This book is also a great resource for log furniture companies and manufacturers to improve their woodworking and furniture manufacturing processes.
These books and plenty of others are available through various online booksellers, including Amazon.com.
In addition to the books listed above, be sure to use LogFurniture.com as your premier online resource for information on log furniture.