American Rustic Furniture is one of the most comprehensive books on rustic and log furniture in the United States. This hardback book was published in March 1984 by Random House Value Publishing. Despite its 1984 publication date, it continues to hold up today as a fantastic modern source of information. It is made up of 149 pages of fascinating images and blurbs about some of the most popular types of American rustic furniture along with some of the most unique pieces that will leave readers in awe when they see these creations. The images are the driving force behind the beauty showcased in this book. If you've ever considered adding some rustic furniture to your home or want to learn more about it, this book would be perfect for your bookshelf.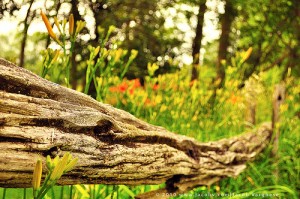 Along with a neat introduction, there are two parts to the book. The intro delves into the history of rustic furniture in the U.S. and talks about the culture influences of western life on the entire nation throughout its multicultural existence. Part I of the book is called "Rustic Furniture: Old & New." It discusses and includes pictures of rustic American furniture spanning many decades, from some of the oldest furniture in colonial times to more modern pieces from the late 20th century. Chairs, tables, sofas, beds, and other accessories are the main items found throughout this section. Part I is called "Rustic Carpentry." This section. In this section, you can learn how to make all kinds of different rustic pieces of furniture and outdoor items. These include armchairs, garden seats, gates, and fences in a rustic western style. Not only does the book describe how to make them by hand, but also it offers clear instructional graphics that give the reader a precise step-by-step method to making them. The Source Guide at the conclusion of the text lists numerous woodworkers who contributed to the book and companies that manufacture rustic furniture.

Author Susan Osborn compiled the book, but there are also a number of contributors who submitted photos and woodworking technique instructions. They include the staff at Fine Woodworking Magazine. Readers will enjoy the content in this book as it comes from some of the sharpest minds in the industry, including Osborn.
Be sure to use LogFurniture.com to find reviews on other books about rustic furniture. There is also a wealth of information on the site along with plenty of links to other online and offline resources.